About InTheTrade Ltd
InTheTrade Ltd is a West Midlands based business geared towards tradespeople. We distribute from two warehouses, one in Shirley and one in Kitts Green.
Using our decades of experience in online marketing, rather than running national advertising campaigns and frequently producing expensive catalogues, we are able to keep our costs at rock bottom. This allows us to bring you the most amazing deals.
Our MD, Richard Young, came up with the idea for InTheTrade.co.uk in 2017, and nows runs operations with a team of technical people and support staff.
Who is the dog?
Our logo is the image of one of Rich's dogs, who was rescued 7 years ago from a London dog pound, where he would otherwise have been put to sleep.
His name is Welly, he is a complete character, and we look forward to introducing him to you in some videos we have planned, currently in pre-production.
Here he is with Rich. We're not sure who is the biggest idiot, but our money's on the two-legged.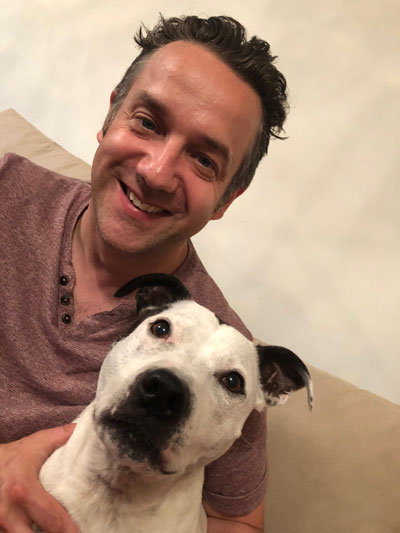 Why should you buy from us?
Initially, because of our great prices, and then our aim is that you will keep coming back to us because of our superb customer service. We have so many innovative plans in the works, where people who really are 'in the trade' will get even better deals - so be sure to keep checking back.
Oh, and the other reason is because Welly is a major shareholder, as well as Head of Pawsonnel, and he has very expensive tastes in dog treats.